History
This temple has many histories. Few are listed below,
A place where Pancha Pandavas worshipped:
This temple is referred to as the place where the Pancha Pandavas went into exile and where Arjuna did penance. It is believed that if we do penance, chanting mantras from the place where Arjuna did penance on this glorious mountain, we will receive Shiva's grace. It is believed that whoever does penance on this mountain, their life will change.
This place has been a prime location for meditation, often visited by Maharishis. Even today, it is said that this mountain is where many siddhas in arupa form engage in penance, granting grace to numerous devotees who come here.
Siddha who comes in a storm to worship: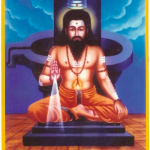 Kagabhajendra and Ganapati, two saints, were reborn as crows due to their precociousness. They stayed on this mountain, worshiped Eason, and did penance.
For Kagabhajendra, there is a small cave temple at the top of the hill (which we cannot visit for now). It is also said that Kagabhajendra would come to the temple at sunset in the form of a small storm to worship Eason here. It is said that this storm starts from the foot of the hill, enters the temple, and lasts only for a few seconds.
Miraculous Healing Through Sacred Renovation: The Legend of Raja Jatavarman Sundarapandian's Cure:
In the year 750 AD, Raja Jatavarman Sundarapandian was afflicted with leprosy which had not healed for a long time. Therefore, a pandit advised the raja to choose nine Shiva temples, renovate them, and perform kumbabhishekam. Our Mallkarujuna temple, Kondarangi Hills is one of those 9 temples. According to the pandit, leprosy is said to have been cured after performing the Kumbabhishekam. This story is also a matter of faith.
Cow Abhishekam miracle: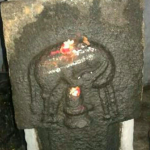 The cow used to climb up the hill daily and perform milk abhishekam by itself.
Talking with ancestors while meditating:
We have heard in a few YouTube videos that such communication is possible. Our answer is no. All such videos are myths. This place is for pure meditation.
Here, we appreciate and admire the beauty around us with wide-open eyes, without squinting. The breathtaking beauty of Oddanchatram and its surrounding areas is visible to us, as if the entire panorama is suspended in the air, with the clouds gently caressing our senses.
From the summit of Kondarangi Hill, one can marvel at the splendor of Palani Hill. Words fall short when attempting to describe the enchanting sight of a white carpet adorned with a lush green blanket. The morning hours offer the most optimal time to ascend this hill. This trek serves as an invaluable experience for those seeking to reconnect with nature and explore their spiritual side.